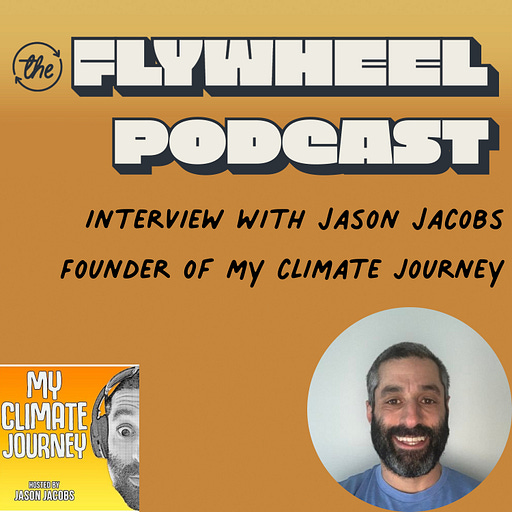 Jul 12, 2021 • 38M
Jason Jacobs (My Climate Journey) - The Flywheel Podcast
The Flywheel Podcast is the audio companion to the popular newsletter The Flywheel: https://go.theflywheel.io/welcomelistener. In the podcast we feature interviews with top entrepreneurs, creators, and leaders to discuss what makes their flywheel spin.
My guest today is Jason Jacobs, founder of My Climate Journey, an organization that is building a community, content, and investing flywheel around the problem of climate change. We discuss a wide array of topics from the climate change basics, to his entrepreneurial history.
Check out The Flywheel article about Jason and MCJ.